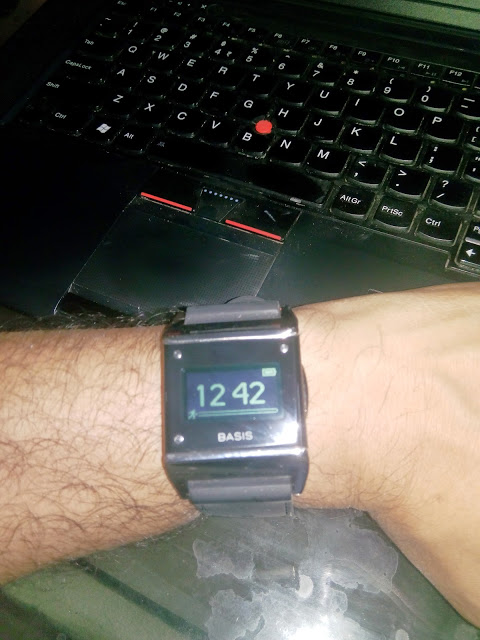 Starting yesterday, I am a happy user of the Basis B1 (Carbon Edition) Smart Watch
The company recently announced being acquired by Intel. Overall I like the watch. The price is steep, but if you care of a watch like that, you may as well try Basis. In case you want to go through the details, there's a
pretty comprehensive review here.
Since I've been wearing it for just over 24hrs, there's not much data to showcase a trend. But the device was impressively precise in monitoring my sleep.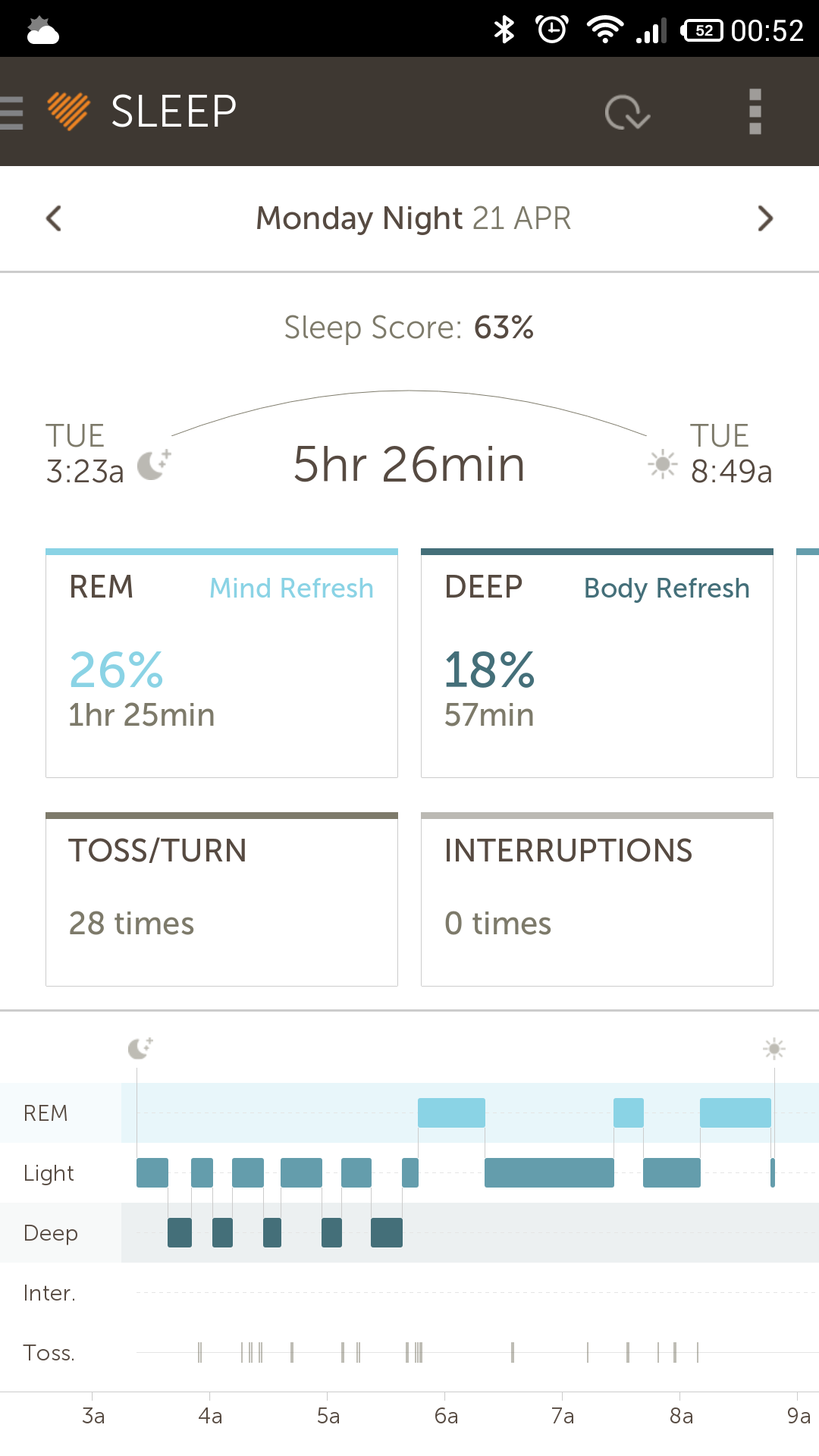 Pain points - For now, sync is the core of the pains. You need either a Mac or a Windows PC. I have a Windows 7 VM with USB Passthru, but that doesn't work. There's also an option to sync over mobile (iOS and Android). That again does not work for my Chinese Mobile Handset running MIUI.
---